The band is broken up, but we're still doing mailorder. Please feel free to order items. Last update 1/15/17.
To order any of these fine products, send check, money order (made out to Joe Keller) or well concealed cash to:

Joe Keller
171 Sandspring Dr.
Eatontown, NJ
07724
You can also use paypal now to buy Ergs stuff. You can use the shopping cart buttons or simply place an order with joey_erg (at) hotmail.com on paypal.
Click on the cover to get more info
Note: all prices are postage paid within the US. For orders to Canada/South America or Europe, please add the appropriate additional shipping button at the bottom of the page. Please contact us for international postage rates to Asia/Africa/Australia.
---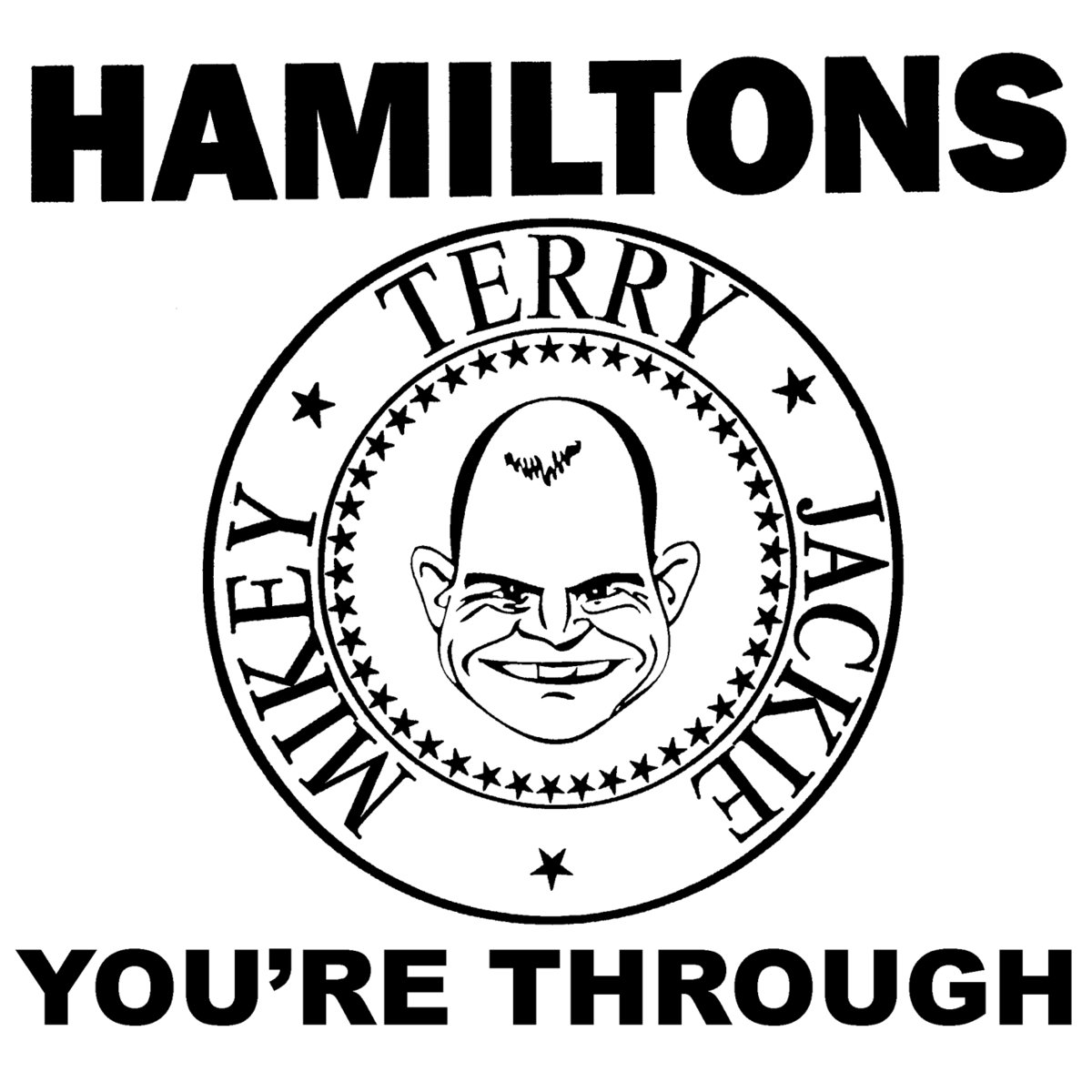 The Hamiltons (Our Ramonescore Dirty Work loving friends from Canada) You're Through 7" EP (Hello Records) $9ppd in the US
---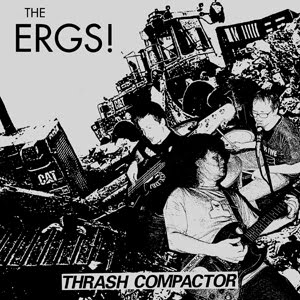 Thrash Compactor one sided 7in EP (Fire Starter and Grave Mistake) $6ppd in the US
---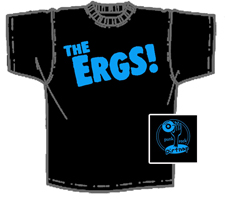 Ergs logo in blue on front, Dirtnap logo on back on black American Apparel t-shirt $12ppd (all sizes back in stock)
---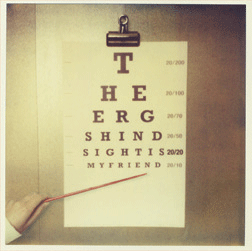 Hindsight is 20/20 My Friend 33 song CD (Dirtnap Records) $8ppd
Track List: Introducing Morrissey/Hey Jealousy/Jazz Is Like The New Coke/Out There/Every Romance Language/It's Like I Say, Y'Know/Books About Miles Davis (single version)/Only Babies Cry/I'm In Trouble/It's Ok To Hate Me/Linus & Lucy/Throttle Boy/You Bet We've Got Something Personal Against The Steinways/More Vocal In The Monitor/Not A Second Time/Country Skronk/Warm & Sharp/Out On The Interstate/Sneak Attack/Million Perfect Dub/Blue/Blew/Saturday Night Crap-O-Rama (Comp. Version)/If You Don't/Feeling Minneapolis/Bought A Copy/1000 Letters/Honolulu Hornrims/Nasty Ho/Steering Clear In The New Year/Beautiful/August 19th/Steven A. Hinckley Has The Following Items
---
---