We don't play all the time anymore, but we're still doing mailorder every week. Please feel free to order items. Last update 12/16/19.
You can also use paypal now to buy Ergs stuff. You can use the shopping cart buttons or simply place an order with joey_erg (at) hotmail.com on paypal.
Click on the cover to get more info
Note: all prices are postage paid within the US. For orders to Canada/South America or Europe, please add the appropriate additional shipping button at the bottom of the page. Please contact us for international postage rates to Asia/Africa/Australia.
---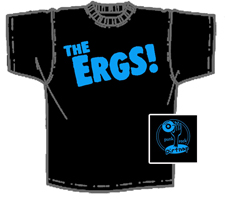 Ergs logo in blue on front, Dirtnap logo on back on black Next Level brand t-shirt $20ppd in the USA (all sizes back in stock)
---
Ergs dorkrockcorkrod 15 year anniversary tour shirt on white Next Level brand t-shirt $20ppd in the USA (all sizes in stock)
---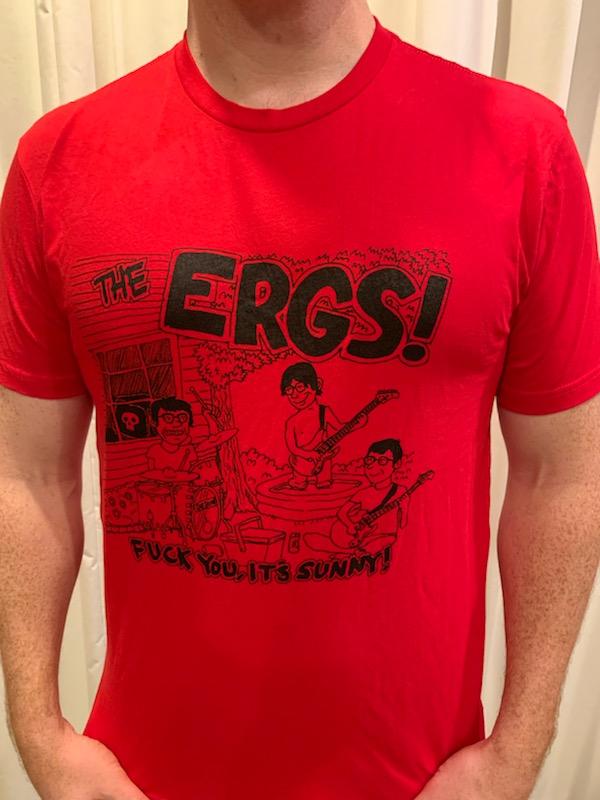 Ergs Fuck You, It's Sunny shirt on red Next Level brand t-shirt $20ppd in the USA (all sizes in stock)
---
---